My name is Carol McEwan and I'm a designer & digital artist. Welcome to my website – born from my passion of creating art prints from my photography.
Although originally from Dundee, I live in a wee village in between Glasgow & Edinburgh, a perfect base for my studio. In under 2 hours I can be exploring Scotland's inspiring lochs & mountains or instead decide to head out towards the rugged coastline or the sandy beaches of Eastern Fife.
I first created art prints for my own home when I couldn't find anything I liked to suit my style and price range. I was looking for something with a Scottish twist and after some great feedback, I started selling them on Etsy and then recently in a couple of gift shops in the Glasgow area which is exciting. This is my 1st range which I plan to expand on as I have a huge library of photographs waiting to be made into fine art prints!
---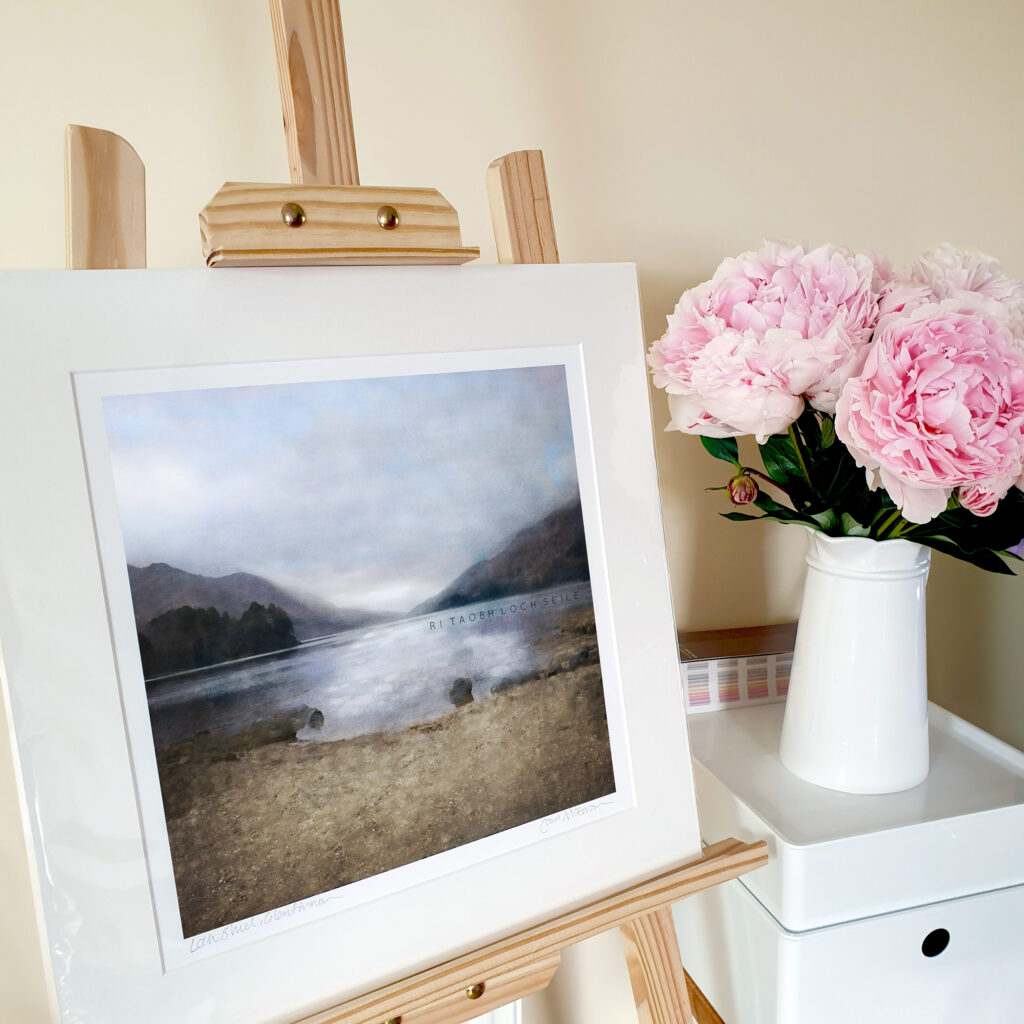 Fine Art Giclėe Prints inspired by Scottish landscapes.
In a wee design studio, just outside Glasgow, I create unique, digital photo collage images from my original photos of inspiring, Scottish landscapes.
Numerous different layers of textures, brush strokes and effects are added and manipulated in Photoshop to create a more subtle, painterly, sometimes ethereal quality to the final image.
The process can take many, many hours to achieve just the right combination of depth, colour and texture which adds a new dimension to the image, bringin the original subject more alive but also making it more abstract at the same time.
---
Each image is professionally printed in the UK by an award-winning Fine Art Trade Guild registered printer.
Using Artsure approved archival quality paper & pigment inks, this ensures that the Giclée print is a high quality which can last over 100 years.
---